Hello beautiful people!
As you can tell from the stunning lack of posts over the past 10 months, I was incredibly busy being a teacher for the first time EVER!  I survived my first full year as a full-time high school English teacher!  Now it's time for me to relax with some good old summer reading!
There are several books I want to read this summer.  Some are classics, some are YA books, and some are spiritual or philosophical in nature.  I think I should probably make a list of books that are highest priority for me to get through over the summer, otherwise I'll forget to read books. It seems like every 4 seconds, another book I'm interested in hits my radar, and my TBR pile doubles in size every week or so.
But without further adieu, Here's the list of books I MUST read this summer.
1. High Rise by J.G.Ballard.  
I saw the trailer for the movie and then found out it was a book. AND THEN found out that the audio book was read by TOM HIDDLESTON!
2. Red Rising  by Pierce Brown.  
Thanks to Tashapolis on YouTube, I know have to read this book.  She chats up the book, but the first thing she did was say that this author was the "hottest YA author alive." I'm not normally swayed by such things, but eventually I saw Tasha interview Pierce Brown, and just from the type of person he seems to be, I think I'll enjoy his books.
3. Everland by Wendy Spinale.
This book was one I saw on an Owl Crate unboxing video from Bangadybangz on YouTube.  Apparently, it's a steampunk retelling of the Peter Pan story set in a WWII alternate reality timeline, which sounds AMAZING! It just came out last Friday, and I may or may not have impulse-purchased it as soon as I saw the video…
4. Candide by Voltaire.  
Gotta get a philosophical classic in, right?  The audiobook was on sale!
5. Harry Potter and the Sorcerer's Stone by J.K. Rowling.  
I'm a Christian, and I grew during the time of major controversy over this book. Is it utterly wicked for Christians to read books about witchcraft?  I've decided that I am going to read the books for myself to see. I am blog my thoughts from a Christian perspective (a much more informed Christian perspective than I was given as a child) under the title "Potter Ponderings."  I can't wait to start.
6. Skip Beat! Volumes 31-36, by Yoshiki Nakamura.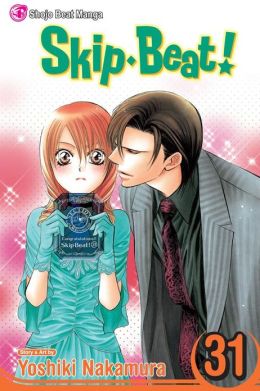 I wish this series would hurry up and conclude! Two volumes a year is NOT GOOD ENOUGH. I've been following this Manga series for 3 or 4 years now, and I need closure!
7.  Bakuman Volumes 3-6, by Tsugumi Ohba and Takeshi Obata.
I started this series last summer and didn't follow through, but I think I'm in the manga mood now, so I'm going to try again.
8. The Knowledge of the Holy by A.W. Tozer.  
Again, I started this last summer and got 2/3 of the way through. It's a dense book that requires lots of reflection and prayer as  you go through it. I'm going to finish it and then read through it again from the beginning.
9. Legend by Marie Lu.
I started reading this book a few months ago, but I think I was burned out on dystopian.
10. Till We Have Faces by C. S. Lewis
I bought the book for spring break and never got to it. Lewis is one of my all time favorite authors and I hadn't been aware of this book until I saw it in B&N.
That's enough to be going on for now.  I'm stoked.  I'll probably read a few other  books as well, but I certainly want to get to these.
So what do you plan on reading this summer? What are your thoughts on my titles?  Have you read them? Would you read them? Comment below and let me know.  Happy Pondering!
Sincerely,
Regina, the Pensive Ponderer